The donation by Chinook Lodge in 2013 represents the 10th year of annual donations to the Masset community where our business operates (aggregate $10,000).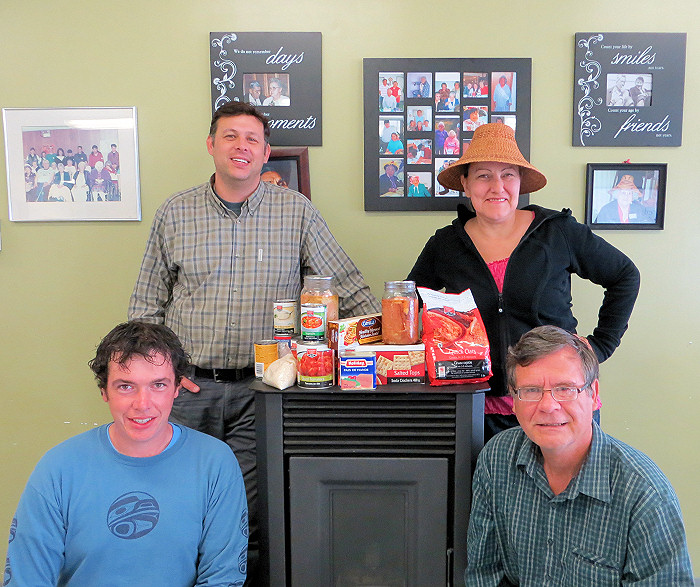 Presentation of Chinook Lodge's 2013 Donation (10th Anniversary)
Standing left - Mayor of Masset, Andrew Merilees.
Standing right - Marlene Liddle, past Council person for both Masset and Old Masset.
Bottom left - Chris Homer, Administrator of the Food Bank for the Masset and Old Masset communities.
Bottom right - Brion Bailey, Chinook Lodge (Donor).
---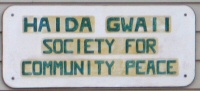 In 2009 we revised our sponsorship program to include $1,000
annual donations to the Haida Gwaii Society for Community Peace on behalf of the Food Bank.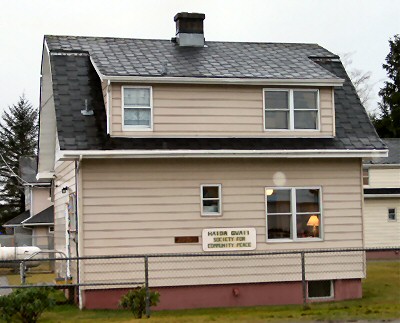 ---
Prior to 2009 we provided annual $1000 bursaries to Grade 12 Students in memory of long term Masset resident Bill Watson who was our friend and employee.
---