Fishing...

Canada is known for its world class King Salmon/Chinook and Halibut fishing and there is nowhere in British Columbia where multiple world renowned fishing lodges all congregate at the same approximate location, either Naden Harbour or nearby Langara Island.
The primary ocean fishing season runs from
May 1 through September 30.




Fish Type
Fishing Permitted
Halibut
Anytime except January
King Salmon / Chinook
Anytime
Rock Cod
Anytime
Snapper/
Yellow Eye
Anytime
Coho/Silvers
Consult Fishing
Regulations due to
conservation restrictions
Naden Harbour is within only 30 boating minutes from Masset, and Naden Harbour is situated half way between Masset and Langara Island. However, the locals have excellent fishing within 15 boating minutes from Masset.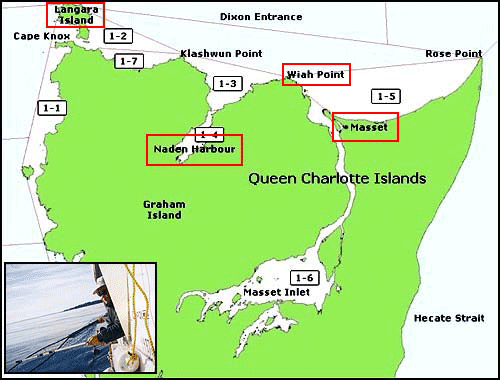 WORLD RENOWNED FISHING LODGES

Here are the World Renowned Fishing Lodges situated near Masset, not more than one hour boating distance. We welcome guests of these lodges to combine their package with our land accommodation for the ultimate fishing or eco-tourism adventure in the world.


Langara
Naden Harbour
Masset
Our very own
Chinook Lodge
A typical catch for a King Salmon/Chinook is twenty to thirty pounds (up to 80 lbs) and Halibut may be in the same range (up to 300 lbs).
Freshwater fishing:
November 1 through March 31 - Steelhead fishing occurs in the Yakoun River. Trout abound in the rivers and lakes of the Queen Charlotte Islands.
Saltwater (federal) and freshwater (provincial) regulations require either a saltwater or freshwater fishing license and specie tag stamps, such as for Chinook and Steelhead.
Chinook Lodge has a freezer in each townhouse for your catch while flash freezing is also available at commercial facilities in Masset. More information on local fish packaging services are provided here (.pdf file).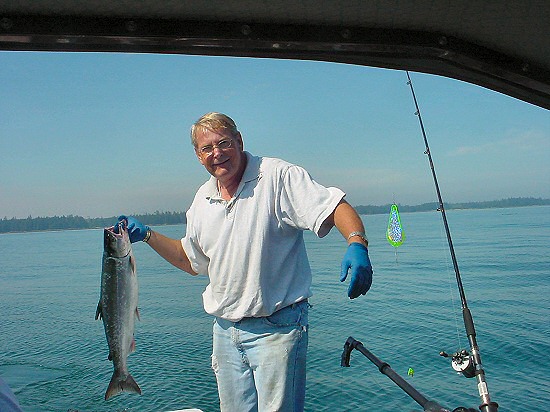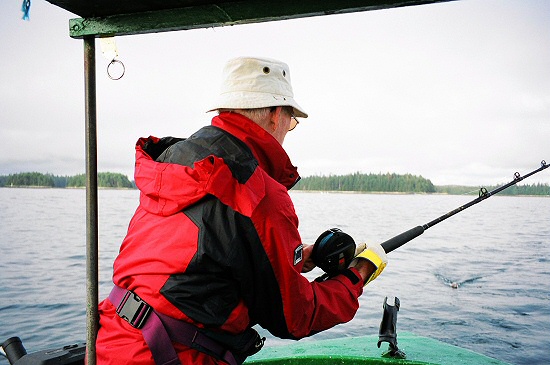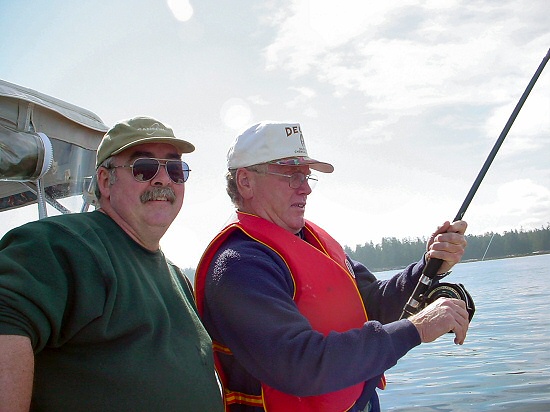 Click here for the Fishing Packages Page